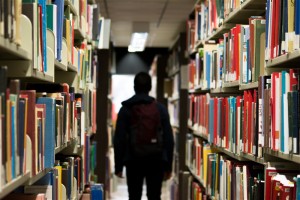 Different graduate programs will require different materials to be submitted in order to apply. Generally, however, a program will require an official university application, a statement of purpose (also called a personal statement), official transcripts from all colleges and universities attended, and letters of recommendation. Sometimes, schools will require an application specific to the department that the program is in as well. Some programs will require you to submit a curriculum vitae (CV). Many programs will also require you to take the General Graduate Record Exam (GRE) and/or Psychology GRE and submit your scores.
University applications and departmental applications are typically completed online and should be completed carefully. It is recommended that you find all of the information ahead of time (possibly print out a copy and write it in first) so that you can complete them accurately and in a timely manner. For more information about applications, click here.
The statement of purpose is an essay where you have a chance to explain yourself. It is typically around 2 pages, although each program will give a specific length and format. The program may ask you to address topics such as why you chose psychology, your background and experiences, your career goals, your strengths and weaknesses, etc. For more about the statement of purpose, click here.
Official transcripts will need to be sent from all institutions attended post-high school, and you will need to plan accordingly to allow time for administrative issues that can take some time. Keep in mind that these offices can become overloaded with requests at certain times of the year, and try to plan ahead. To read more about GPA requirements and transcripts issues, click here.
Letters of recommendation are needed by just about every graduate program. Each program will have specifications regarding who your letter writers need to be. For example, you may need 3 letters, at least 2 of which must be from college professors. It is usually possible to obtain a letter from a supervisor from work. However, the most important thing is that the person writing the letter can write you a STRONG letter, or in other words, knows you well enough to speak about your strengths that make you a great student and would make you be successful in the field. For more information about letters of recommendation, click here.
A curriculum vitae (CV) is an academic resume. It is different from a regular resume because a CV is focused on academic accomplishments and related experience. It should include sections such as education, academic honors and awards, clinical and applied experience, research experience, club memberships, and more. It is often required by professors that you request letters of recommendation from. For more on the CV, click here.
Some schools will require that you take the General Graduate Record Exam (GRE). Some schools will also require that you take the Advanced Subject GRE in Psychology, or the Psychology GRE. You should spend a lot of time studying for these exams, as you are in competition with other highly intelligent and motivated students. For tips on preparing for the GRE, click here.